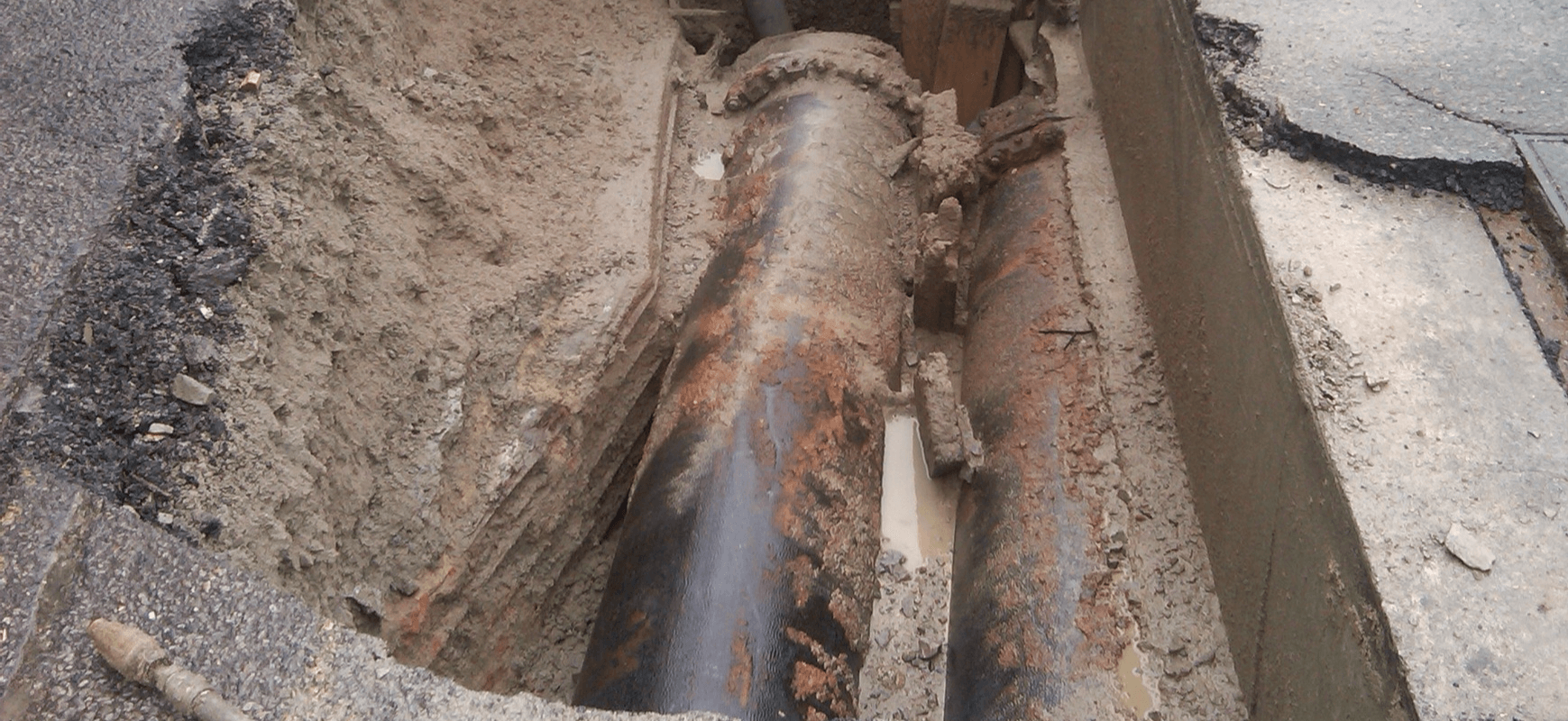 At Safetydig, we utilize innovative hydro excavation services for effective water main repair and excavation in Fitchburg, MA. By using high-pressure water and a powerful air vacuum, we can precisely locate and repair broken water mains while minimizing disruption to your property.
Traditional water main repair often involves extensive digging, which can disrupt your property and lead to high labor costs. With Safetydig's hydro excavation services, we provide a cleaner, faster, and more cost-effective solution for water main excavation in Fitchburg, MA.
Water Main Excavation in Fitchburg, MA - Call 978-577-2945
Our Water Main Excavation Process:
Preparation:

We start by digging a small section of the ground where the repair is needed.

Excavation:

Using pressurized water, we loosen the soil, clay, and dirt, which are then vacuumed into our on-site debris tanks.

Inspection:

Our team thoroughly inspects the excavation site to locate the broken water main in Fitchburg, MA.

Repair:

Once we have located the problem, our team carries out the necessary repairs quickly and efficiently.

Restoration:

After the repair, we restore the area to its original state, using the soil stored in our debris tanks.
Safetydig's cold weather digging service was impressive. Despite challenging winter conditions, their team thawed the frozen ground and conducted excavation work with great expertise.

Utility digging service was excellent. They skillfully excavated trenches for our utility installation, working efficiently and with great precision. Impressed with the results!
Our hydro excavation services not only save you time and money but also offer a sustainable solution for water main repairs in Fitchburg, MA. With less need for heavy machinery and labor, we are able to minimize our environmental impact while delivering high-quality results. Trust Safetydig for your water main excavation needs and experience the difference we can make in your next project.